Simplicity
What Drives Our Business is Simplicity in Design and Manufacturing
Our engineers have discovered that less is better. Here are a few examples of using less to gain more. The overall benefits are safer platforms that assemble easier, quicker, and with less components.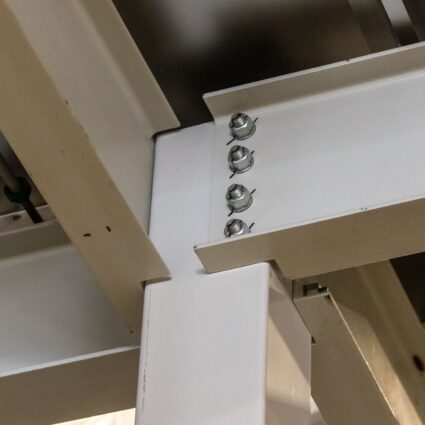 Moment Connection
The beam bolts directly to the face of the column making it the easiest connection to install in the industry. Less bolts, no bracing, and no plates allows for safe and fast installation.
No Cross or Knee Bracing
Knee bracing adds significant time to installation and reduces space for conveyors and other mechanical equipment.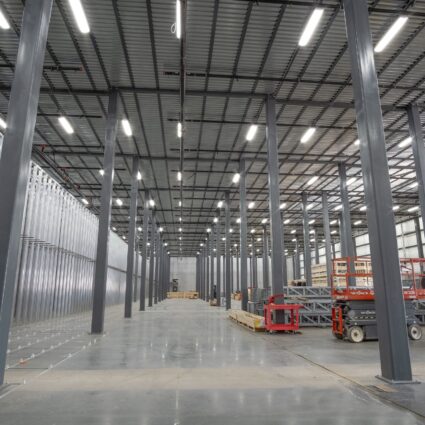 More Usable Space
Our Moment Connection design allows for longer column runs and creates open spaces maximize the usable space in a facility.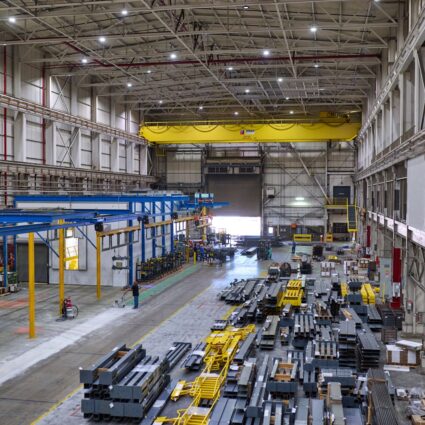 Less Components
Our designs require far less components significantly saving time and money handling, storing, identifying and installing the additional components.
Less Rework Time
Our structural design and automated manufacturing processes reduces human error and defect. Our experienced engineers design properly the first time reducing costly change order.
Install Ready SST Chutes
Due to our patented design, we are the only supplier in the industry able to deliver assembled UHMW spiral chutes saving substantial install costs.