MATERIAL HANDLING
Looking to increase efficiency and order accuracy in your piece-picking operations? A Put Wall is a great order fulfillment solution.
Steele Solutions designs and manufacturers Put Walls for order fulfillment and piece picking applications. These are typically found in e-commerce facilities where products are placed in individual compartments which correspond to a particular customer order.
Put walls enable products to go from picking to packaging efficiently and increase the accuracy of shipments. Our put walls can be easily integrated with light or voice directed order fulfillment software (not included). Stationary and mobile units are available.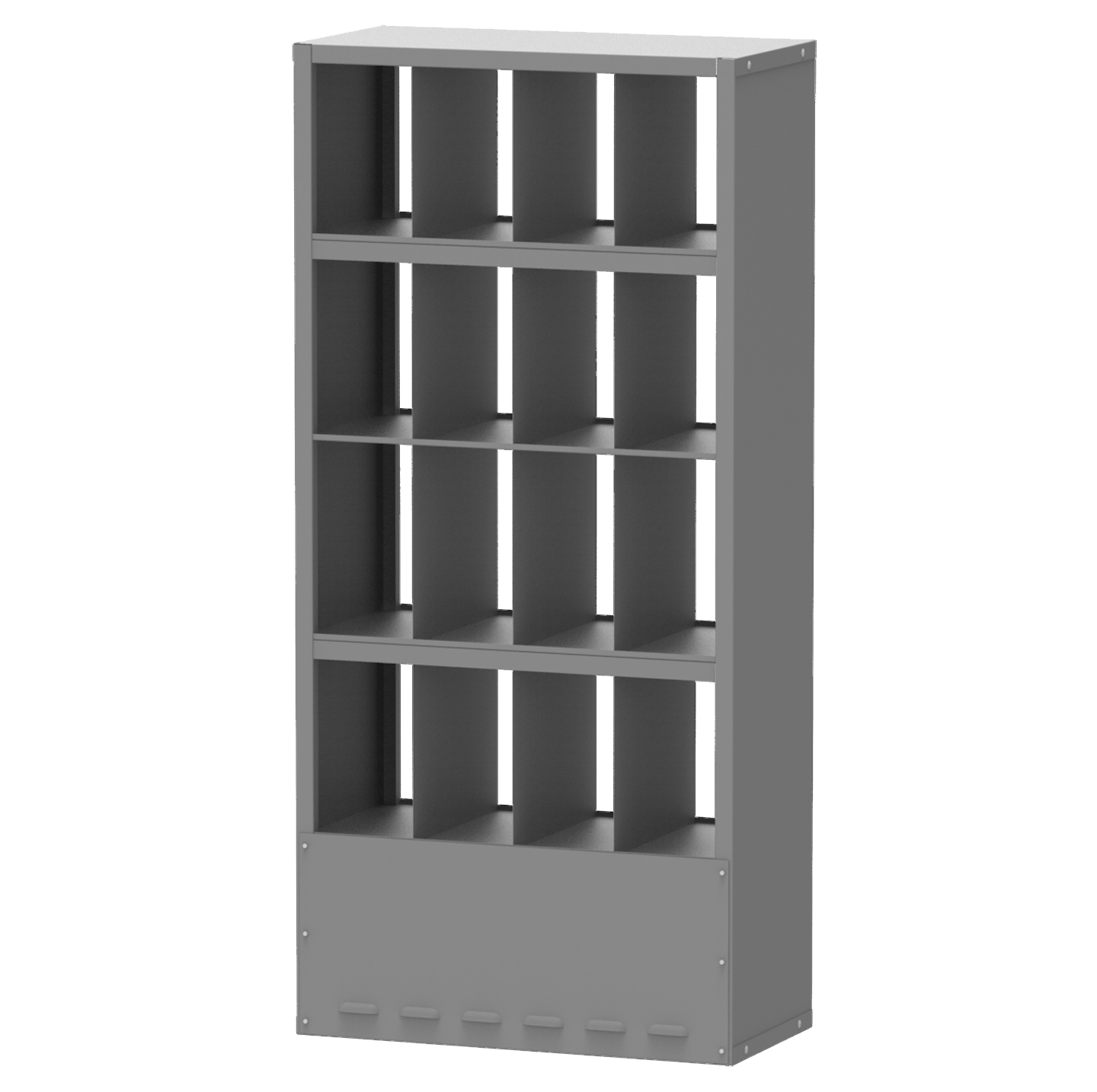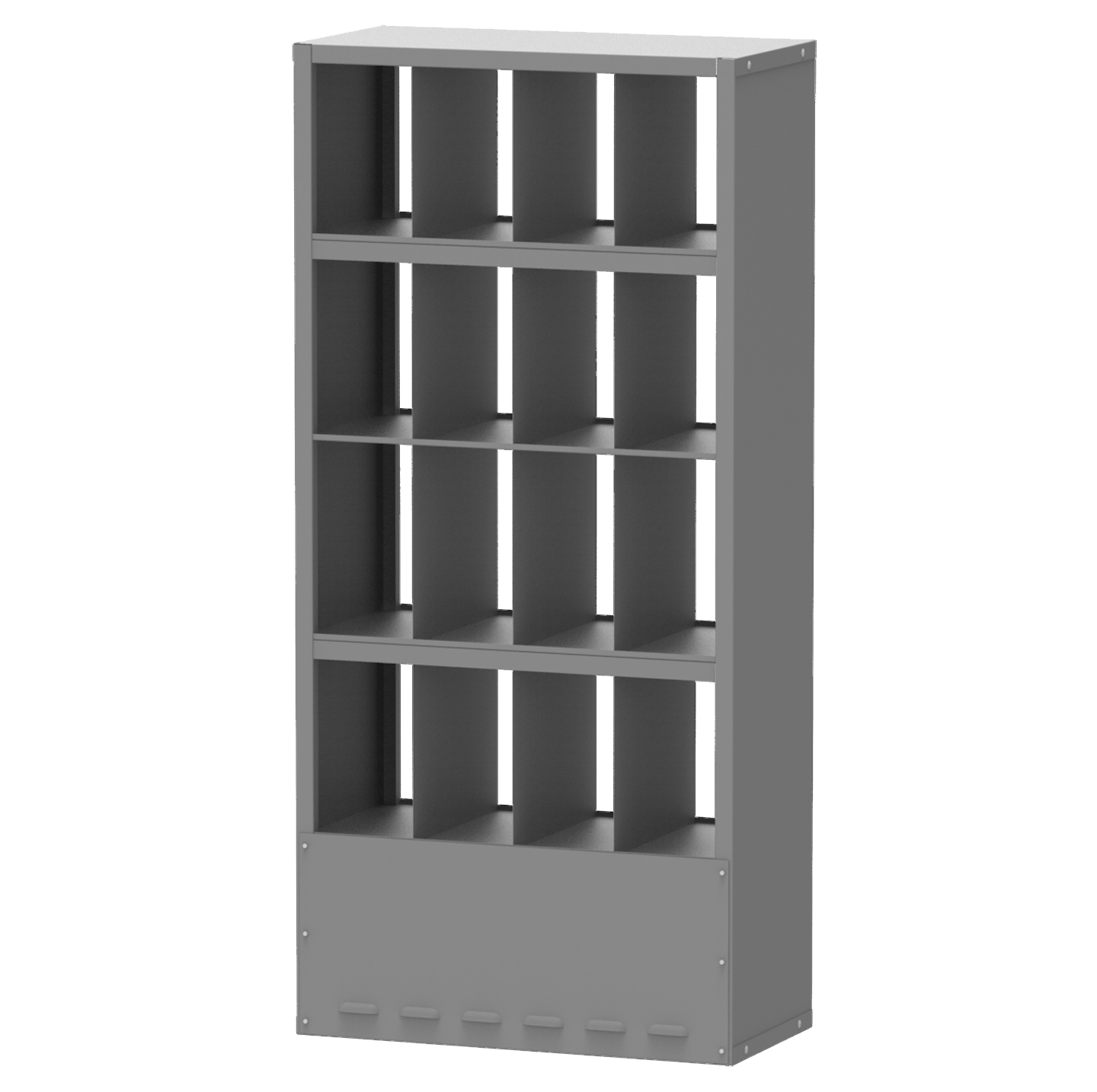 MATERIAL HANDLING
Pick Carts
Make picking items in your warehouse an easier task by adding a pick cart to your operations.
Our pick carts can be designed to accommodate a wide variety of bins, totes, boxes, and other containers. They are fully customizable and can be configured to meet your exact application.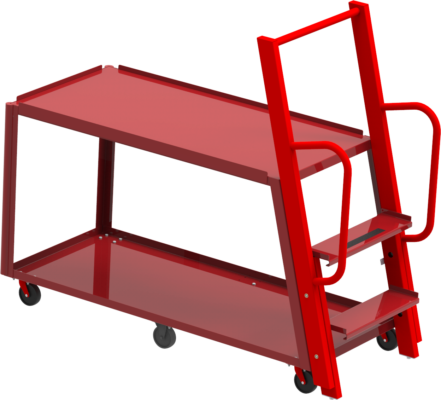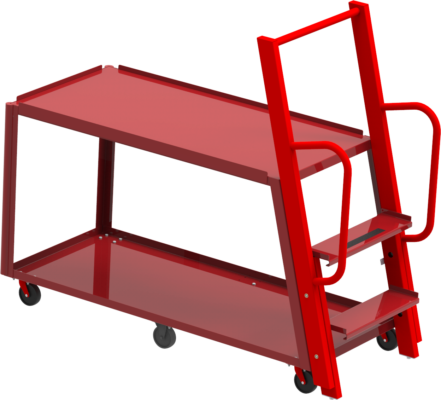 PICK CARTS
Installation Photos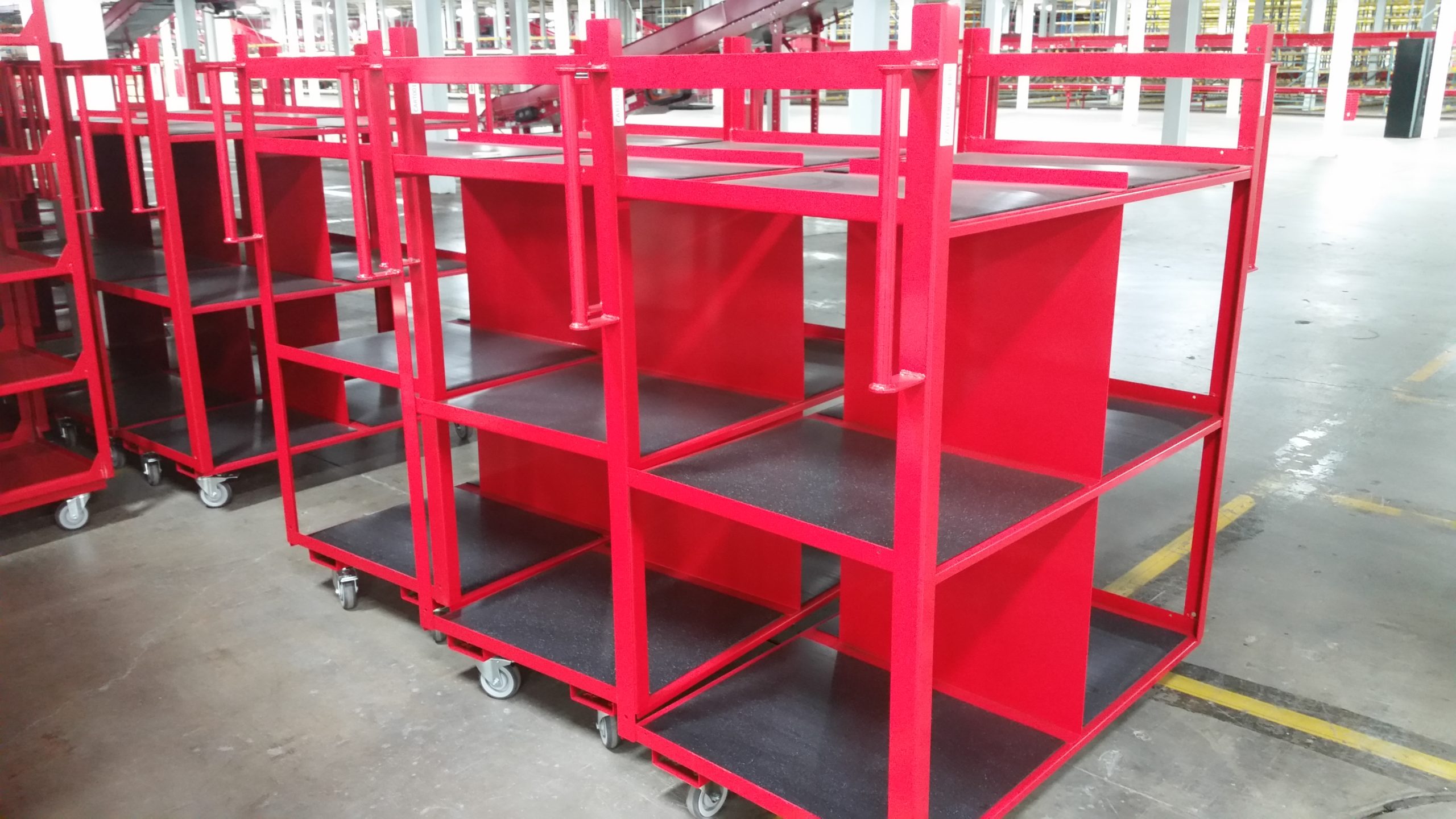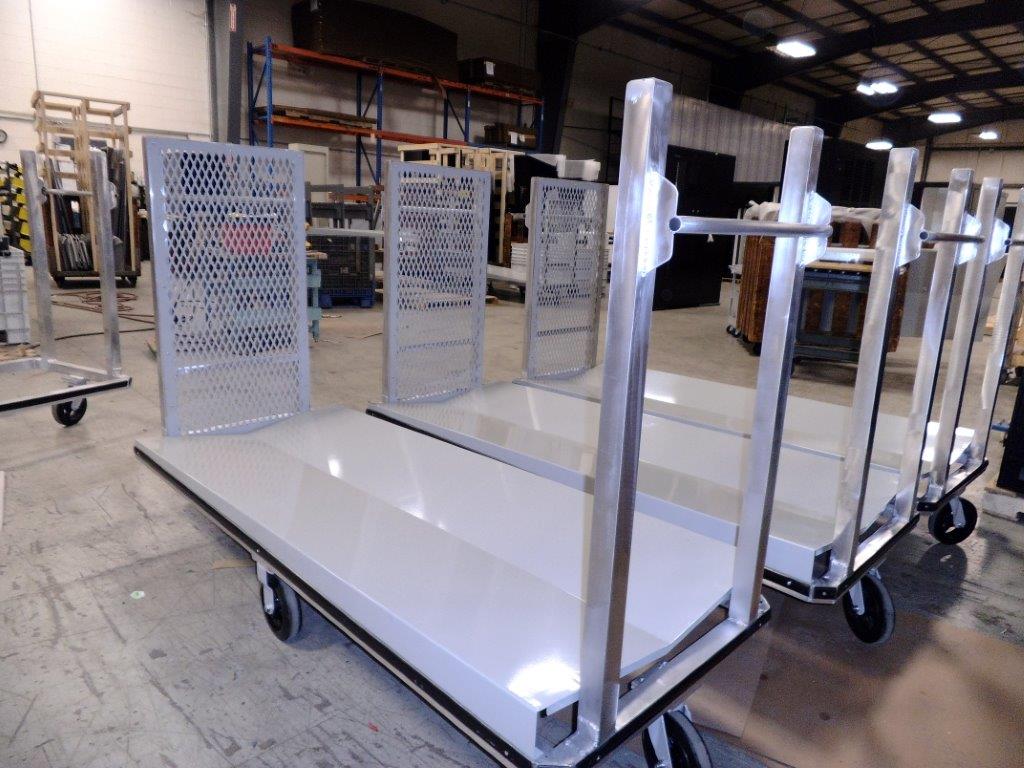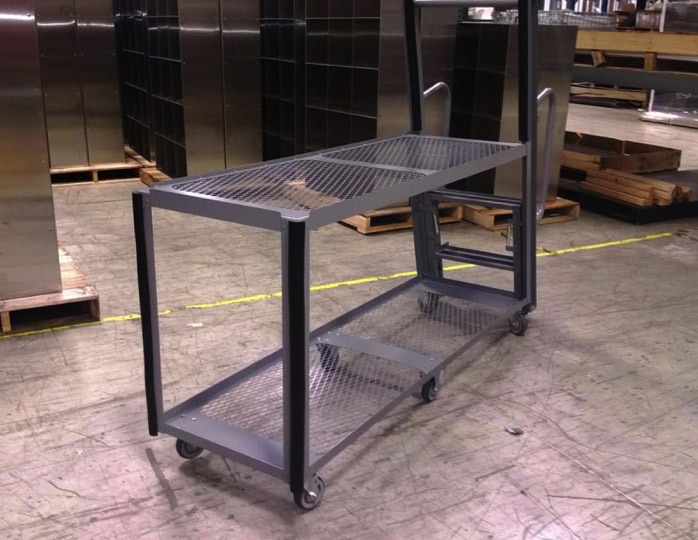 Last Mile Automation
Automation Hamper –
an Ergonomic Solution for Last Mile Facilities
Automation hampers are designed to accumulate parcels and packages that are diverted from a sorter. The belt inside the hamper automatically moves up and down so that packages are always at an ergonomic working height for employees responsible for picking. These are typically found in last mile facilities where products can quickly and efficiently be sorted for shipping.
Features:
Automatically keeps packages at a 28-32" picking height
Fully automated operation via advanced controls & sensors
PLC integration ensures efficient use of space in a multi-hamper system
Durable casters enable hampers to be moved throughout a facility
Size: 80"L X 41"W X 53"H