CATWALKS
Industrial Catwalks Serve as Elevated Walkways for Safe Access
Catwalks offer safe and convenient access to conveyor systems and other critical mechanical equipment. We pride ourselves on delivering quality and reliable catwalk solutions so that you never have to worry about employees having safe access to important areas.
Catwalks can be ceiling-hung, structure-supported, or floor-supported, depending on the design of the facility. Our experts listen to your needs and carefully study the facility layout to determine the optimal design for your catwalk system.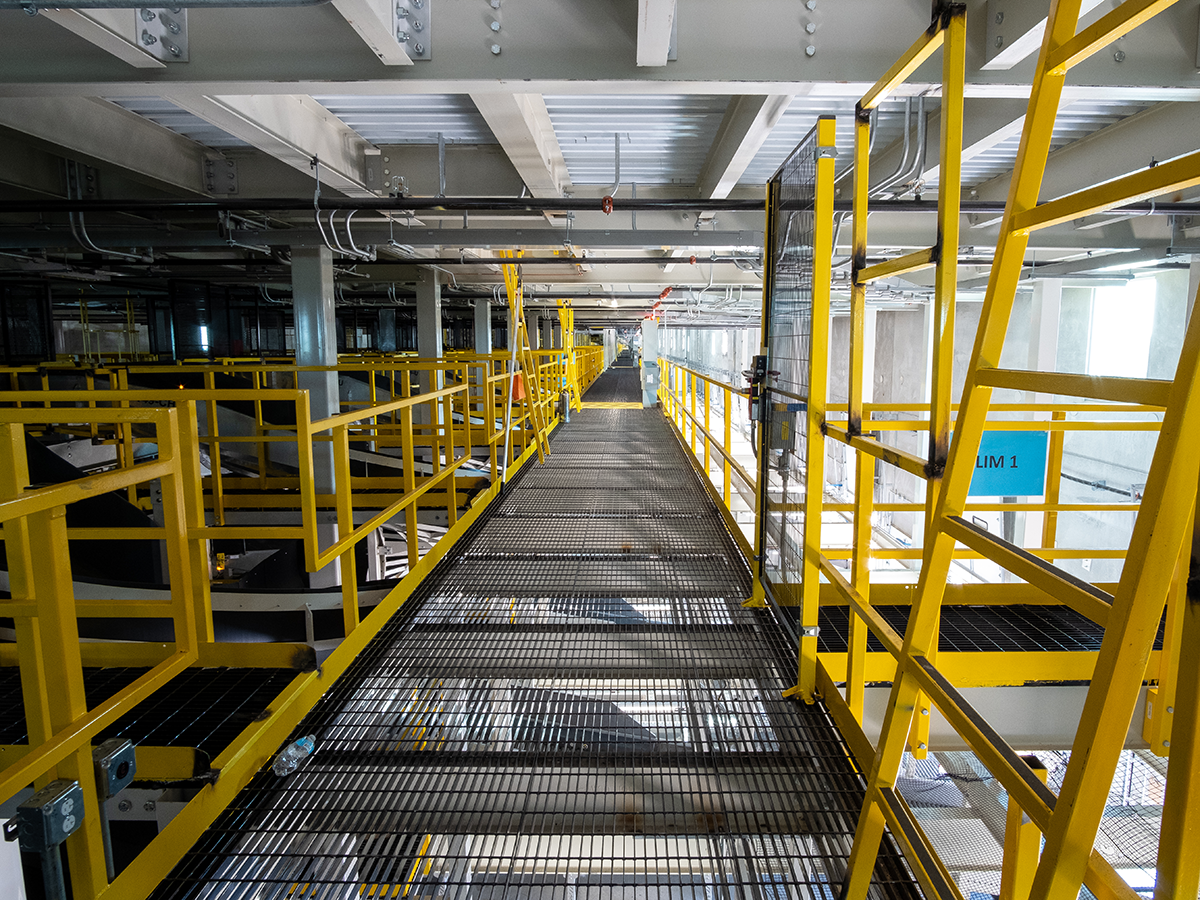 Catwalks
Steele Solutions is the Leading Industrial Catwalk Provider
Our catwalks have been installed in distribution, fulfillment, and sortation centers across the United States. Top companies in the e-commerce and retail industries trust our catwalks to provide access to critical machinery and equipment.
At Steele Solutions, we listen and respond to your catwalk requirements to design a solution that meet your needs. It is our mission to ensure you never have to worry about a major delay in operations.
OUR VALUE PROPOSITION
Catwalks Designed to Meet Your Needs
Design
Our Catwalks are Made of Durable, Industry-Grade Steel with a Professional Powder-Coated Finish
Lengths: Catwalks are shipped unassembled in 12' sections which can be easily connected together. These sections can be field modified to a shorter length to accommodate any situation.
Widths: We offer catwalks in nominal widths of 24, 30, and 36".
Flooring
Our Catwalks are Offered with Two Flooring Options
ResinDek® is a heavy-duty wood flooring panel that provides a durable, solid surface. Layered on top of 20 gauge steel roof decking, this option provides a comfortable and professional-looking walking surface.
Bar grating offers great strength and reliability. Ideal for situations where air and light should pass through.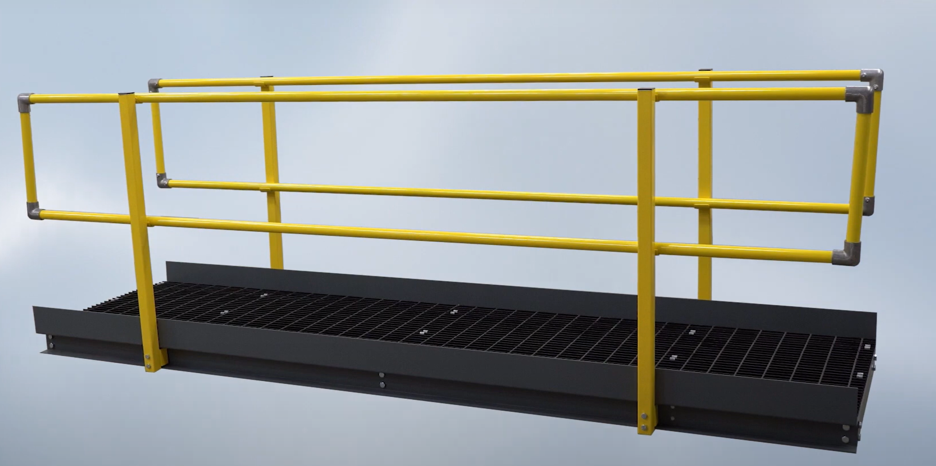 Assembly
Modular Assembly
The modular design of our catwalks saves on expensive freight costs and provides installers the ability to perform in-field modifications seamlessly.
Modular components also make assembly simple and quick. Check out our installation video below.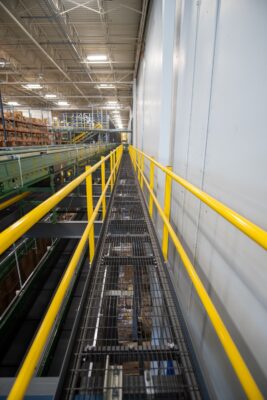 Catwalk Assembly Video
View the features, benefits, and step-by-step instructions for assembly of our catwalk.
Interested in learning more about our catwalks and how they can provide value to your new our existing facility? Get in contact with one of our representatives or request a quote below.
Request a quote