Stairs, Ladders, and Gates
Complete Selection of Stairs, Gates, and Ladders
Whether you are building a new facility or looking to enhance an existing one, we provide a full line of stairs, ladders, and gates.
Advantages of These Products
Safe access up and down elevated platforms and surfaces
Efficient navigation for employees
Quick access to critical areas and machinery
Stairs
Stairs Designed for Industrial Use
Our stairs provide safe access when traveling up and down platforms. Stairs may provide access from the floor level to a platform, or connect two levels of a multi-level platform. Our stairs are constructed from strong, durable materials and built-in alignment with the most up to date safety code.
FEATURES
OHSA and IBC compliant designs available
3 rail system
Round rail or square rail options
Modular design reduces shipping cost
Stair landings available
Gates
Gates enhance safety for people as they move around a platform system. Our gates are designed with that protection in mind and enable increased efficiency of operations. All of our gates meet IBC and OHSA standards.
Learn more about our standard offering below. For information on Lift-Out Gates, Roller Gates, and other access gates, contact us today.
Contact Us
swing gates
Single Swing Gate
• 6' width
• 2 rail, swing-in design
• Locks when not in use
• Can be assembled to open from right or left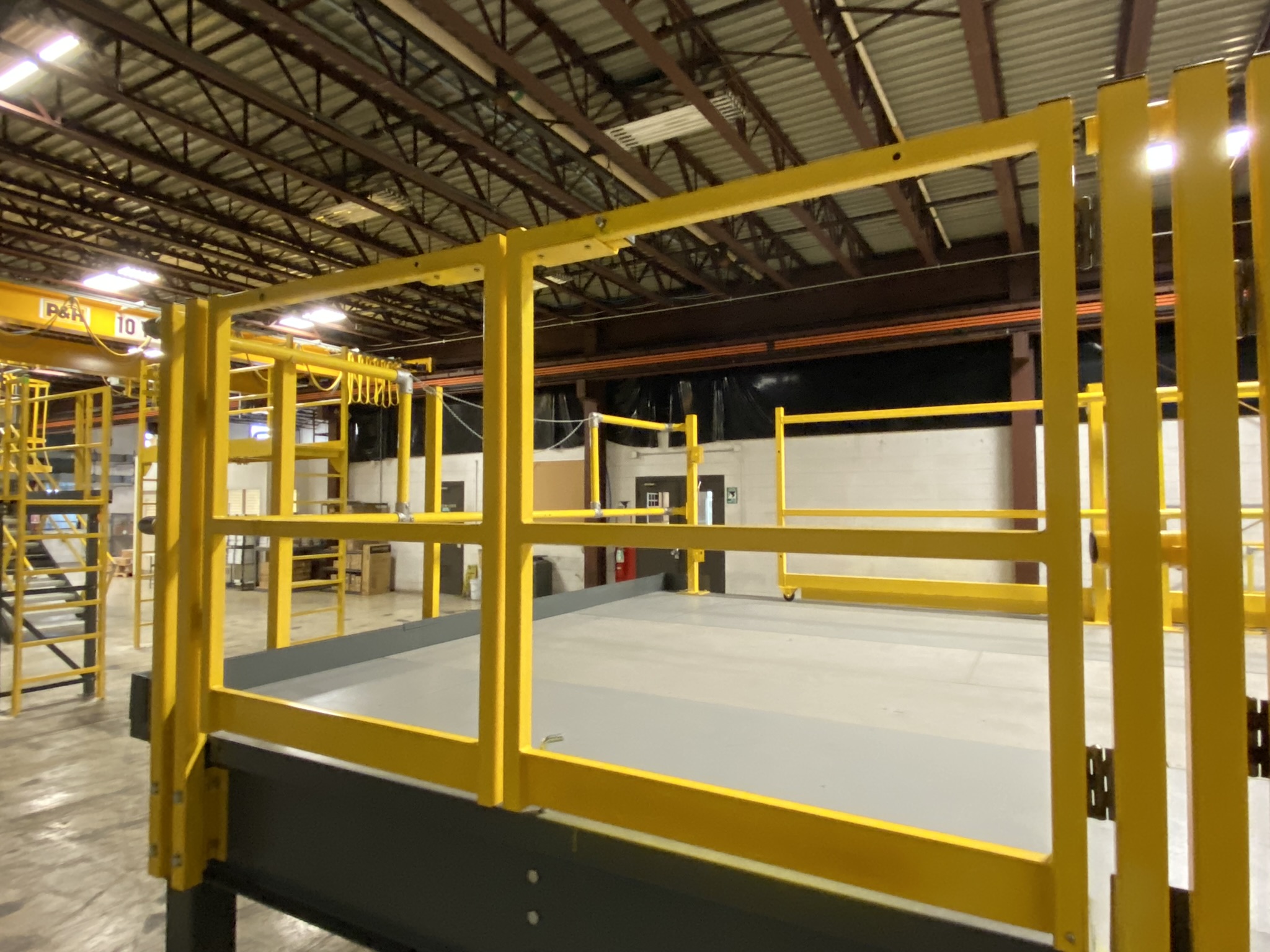 Bi-Swing Gate
• 6' width
• 2 rail, swing-in design
• Locks when not in use
• Smooth opening and closing
slide gates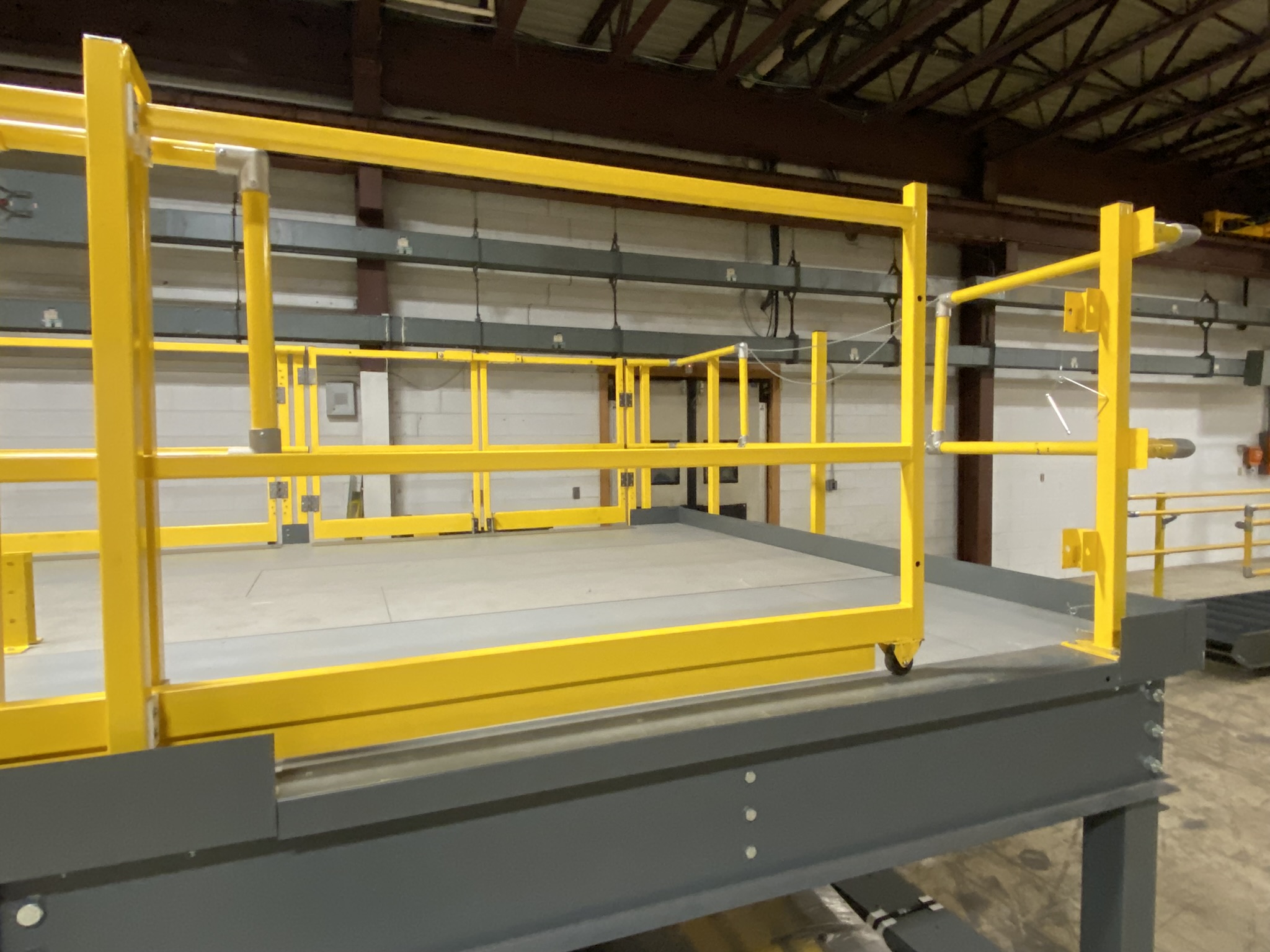 Slide Gates
• Premium roller wheels enable smooth operation
• Easily connects with Steele Solution's platform railing system
• 6' width
• 2 rail construction
• Locks when not in use
pivot gates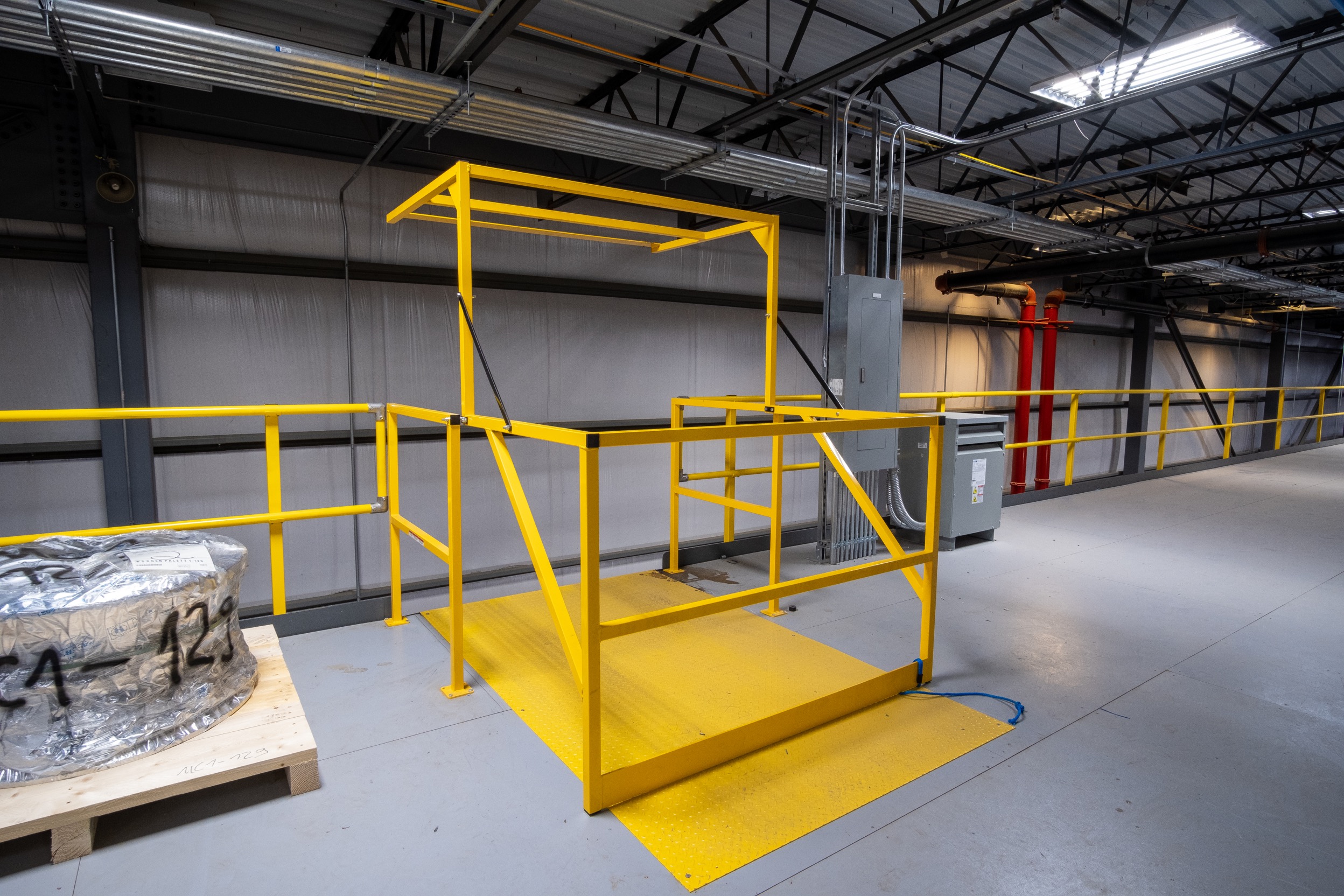 Pivot Gates
For safely transporting pallets and other materials to and from a platform
When one side opens, the other side closes, ensuring continuous railing along the deck edge
Seamlessly integrates with Steele Solution's railing system
6' widths
ladder gates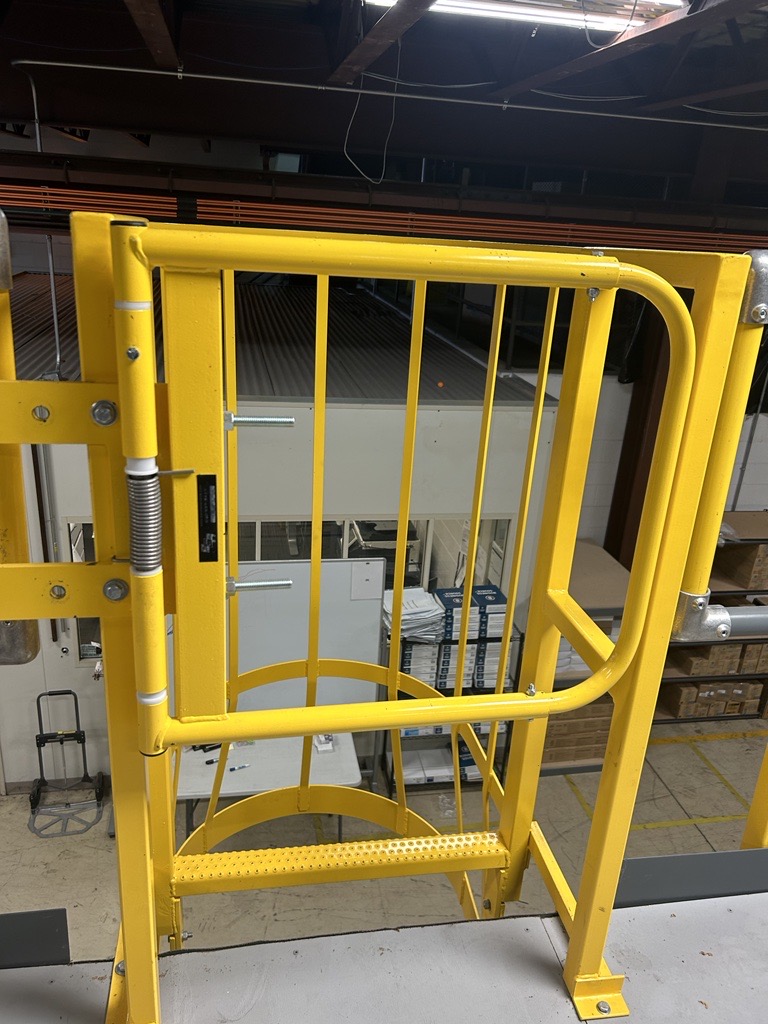 Ladder Gates
• Provides added security
• Convenient self-closing design
• 24" Width
• Constructed of Heavy-Duty Steel
Ladders
Ladders Designed for Industrial Use
Ladders provide safe and efficient access to platforms and other key areas of a facility. Designed to provide optimal stability and durability, our ladders will withstand repeated use.
We offer a complete selection of industry standard ladders that comply with all safety regulations. Optional ladder gates are available.
View details of our ladder offering below.
caged ladders
Caged Ladders
• Available in 8' – 20' heights (top of deck)
• Durable, 3/8″ Ladder Rail steel construction
• Anti-slip ladder rungs
• Optional self-closing swing gate available
• Ladders are delivered in 1' increments and can be field cut to exact height required
straight ladders

Straight Ladders
• Available in 4'– 20' heights (top of deck)
• Durable, 11-gauge steel tube construction
• Diamond plated ladder rungs for safety
• Optional self-closing swing gate available for ladder with returns
• Delivered in 1' increments and can be field cut to exact height required
ships ladders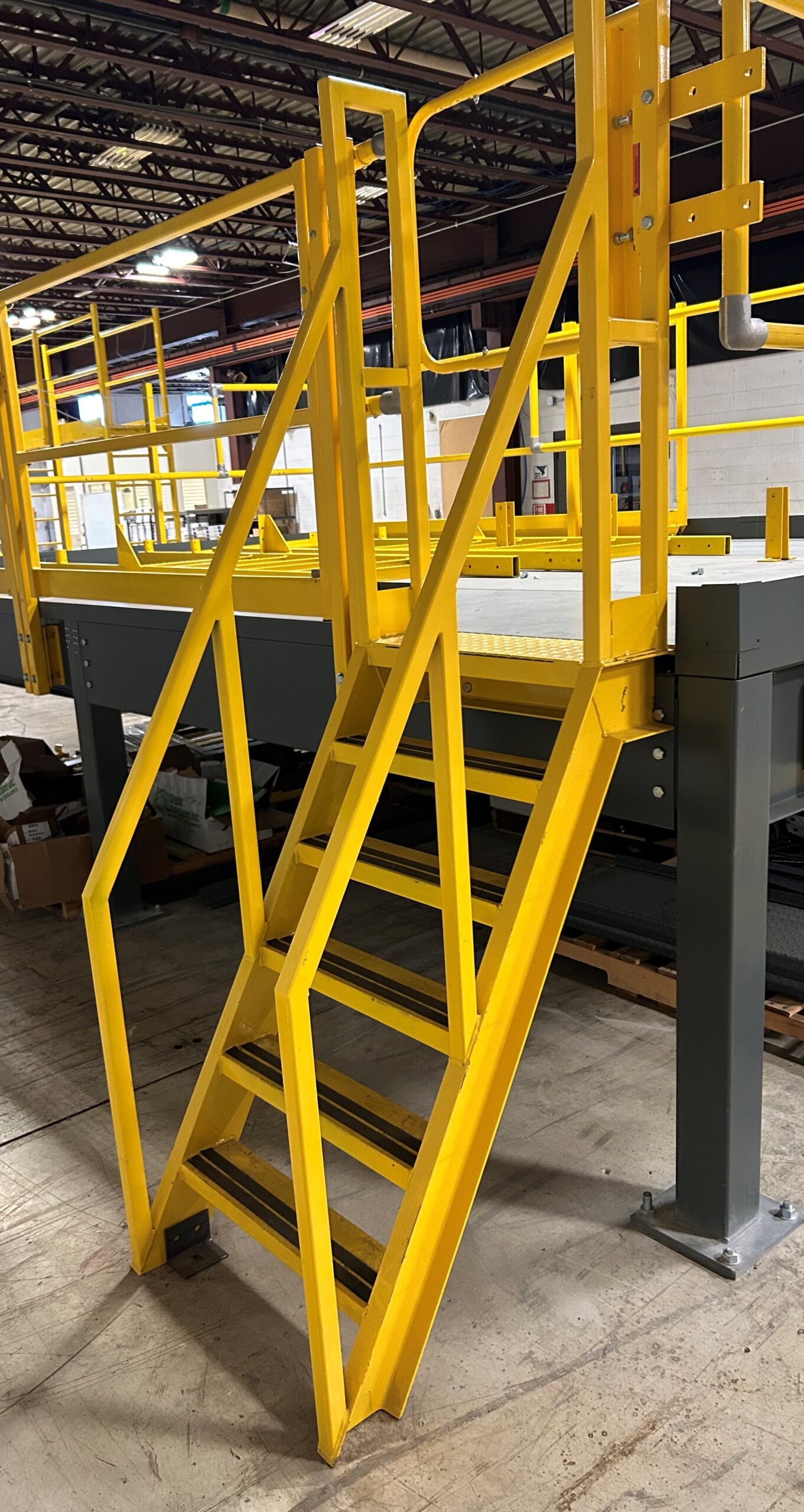 Ships Ladders
Available in 3'– 15′ heights (top of deck)
Pitches

60°: 3' – 5' heights
65°: 5' – 15' heights

Durable, 11-gauge steel square railing
Anti-slip ladder rungs
bent ladders

Bent Ladders
• Available in heights up to 20'
• 80° pitch
• Durable, 11-gauge steel construction
• Anti-slip ladder rungs
• Optional self-closing swing gate available
• Ladder can be field cut to exact height required
caged ladders
Caged Ladders
Available in 8' – 20' heights (top of deck)
Durable, 3/8″ Ladder Rail steel construction
Anti-slip ladder rungs
Optional self-closing swing gate available
Ladders are delivered in 1' increments and can be field cut to exact height required
straight ladders
Straight Ladders
Available in 4'– 20' heights (top of deck)
Durable, 11-gauge steel tube construction
Diamond plated ladder rungs for safety
Optional self-closing swing gate available for ladder with returns
Delivered in 1' increments and can be field cut to exact height required

ships ladders
Ships Ladders
Available in 3'– 15′ heights (top of deck)
Pitches

60°: 3' – 5' heights
65°: 5' – 15' heights

Durable, 11-gauge steel square railing
Anti-slip ladder rungs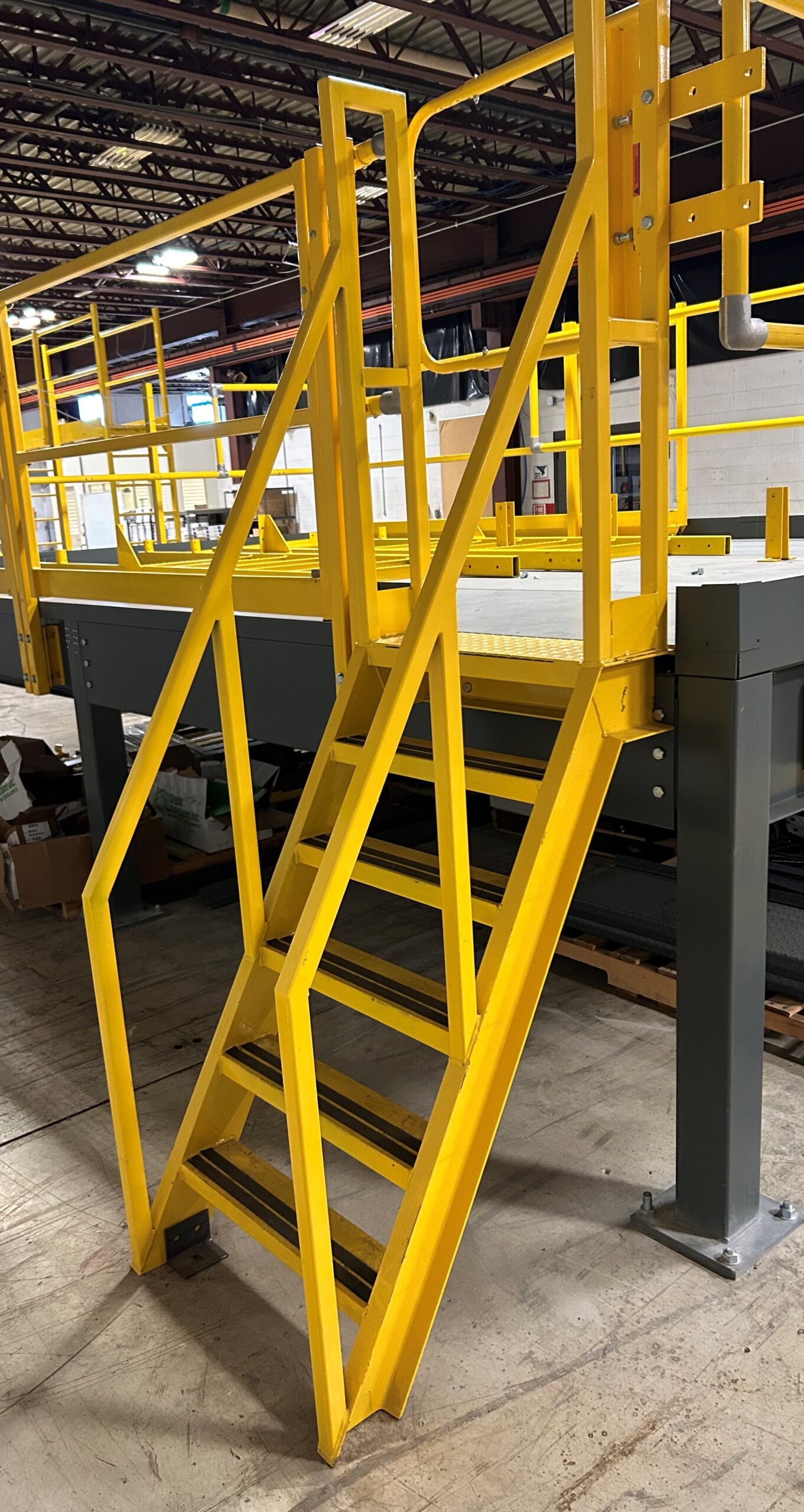 bent ladders
Bent Ladders
Available in heights up to 20'
80° pitch
Durable, 11-gauge steel construction
Anti-slip ladder rungs
Optional self-closing swing gate available
Ladder can be field cut to exact height required