In the E-Commerce Industry, Speed and Efficiency are Only Superseded by Accuracy
Today's major online retailers are focused on building designs to keep products and people moving, minimizing congestion and obstacles, and maximizing efficient flow from shelf to delivery truck. In the e-commerce industry, speed and efficiency are only superseded by accuracy. All systems must work together to collaborate with people and machinery.
These mega-structures contain specialized equipment that is exclusively designed to streamline product picking, packing, and sortation. In almost every facility today, ground floor space is limited or simply not available to accommodate business expansion. This is where Steele Solutions comes to work for these giant retailers.
We Understand Your Needs
Two Industry Leaders in the World of Complex Steel Infrastructure Platforms and Custom Chute Systems Have Joined Together for Improved Distribution, Fulfillment, and Sortation Centers
In 2022, Steele Solutions, a manufacturer of highly complex work platform solutions for distribution facilities since 1996, acquired Tiffin Metal Products (TMP), an established leader in custom chute systems for distribution and manufacturing facilities and security lockers with roots that extend back to 1903. Now under the Steele Solutions brand, this union has added a wider layer of customer service and greater scale, innovation, and benefits for our customers in the dynamic industry of online retail sales.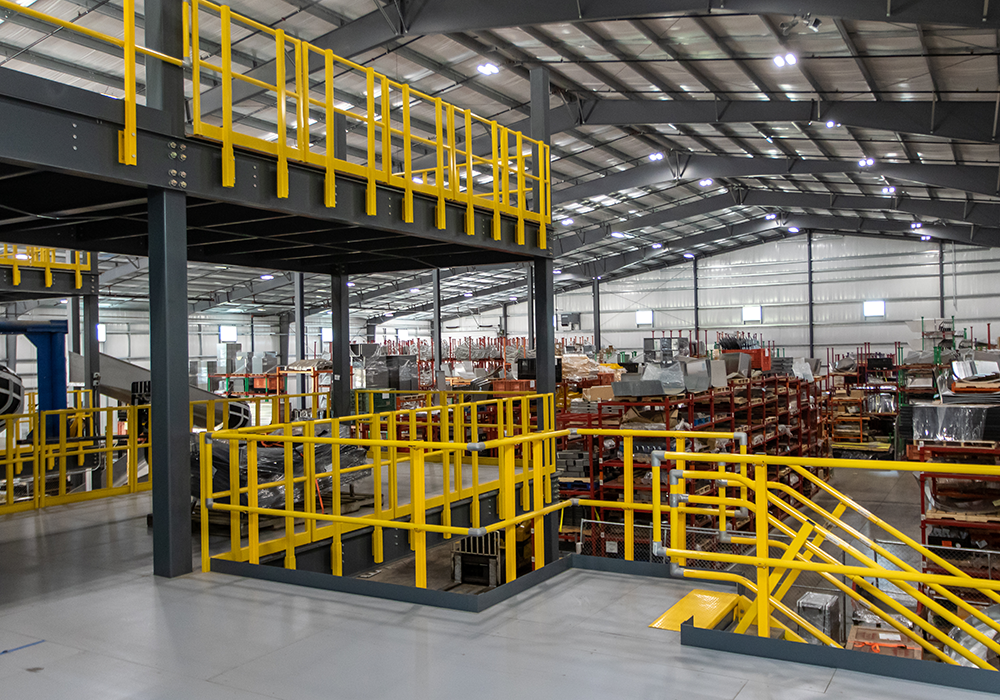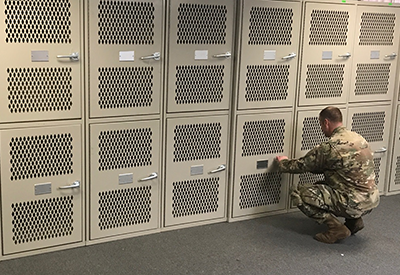 The Steele Advantage
Benefits of Our Method
Moment connection for safe and fast installation
Reduces scheduled install time
No knee or cross bracing
More usable space
Longer column runs for open aisle ways
Less components
Designs are operational efficient and cost effective
Safest choice
Steele Solutions Knows a Bit About Structural Steel Work/Equipment Platforms and Material Handling Chutes
Steele Solutions has the knowledge and experience for any project in all 50 states, Canada, and beyond. For quite some time, we've been designing and manufacturing for high-level online retail e-commerce, the parcel industry, and packaged/product warehouse, distribution, and fulfillment. As a premier manufacturer of steel work/equipment platforms and material chutes, we are focused on providing our contractor and material logistics with our customer's design.
In our business, experience earns you the business. Our design team knows the right questions to ask, understands what the building designer is trying to achieve, and can help you discover obstacles or trouble spots well before we ever produce one component. Our goal is to bring this experience in work and equipment platform manufacturing to work for your business, ensuring safety, performance, and longevity.
Our Value Proposition
We Create Unique Innovations to Advance Equipment Safety & Performance
For decades, Steele Solutions has driven this industry to the premier level all manufacturers strive for today. From delivery through installation, Steele Solutions customizes your structural platforms to exact specifications and beyond. We know your needs to design for space, obstacles, and performance – a service that no other producer can match. We can help uncover areas that you might not be considering, because our experience with past projects has taught us where common problems exist. We are dedicated solely to the industry of retail distribution and strive to improve the process of design, engineering, and construction of today's warehouse, distribution, and parcel package handling industry.
Custom designed steel platforms and chutes are our business, and with that comes quality and integrity that goes into every project
Design Services
We're Focused on Your Building Specification
When it comes down to it, quality, availability, and fit are key factors associated with your design and requirements. During installation, you look for your equipment to be complete on the job site, rather than waiting for key fitting pieces to show up. Once assembly starts, you expect components to fit properly (not only together, but in the overall scheme of the plan), you expect the mezzanine equipment to assemble efficiently, and you expect the project to be on time and on budget. We get this, and we work to support your project time frame and installation process. We have the facilities to hold and stage your order for delivery, keeping your workspace free to manage other projects. When your team is ready, we will be there.
Steele Solutions is Ready for Your Next Project