Decking & Framing
Decking Options to Meet Your Needs
Steele Solutions offers a variety of decking options for your work and equipment platforms. All of our decking materials have long lasting strength, durability, and a professional look and feel.
The type of decking required may vary based on application and code requirements. Our team of trusted experts can help you choose the right solution for your needs.
ResinDek®
ResinDek®
We've partnered with floor decking specialist, ResinDek®, to deliver a durable and reliable wood deck finish. ResinDek® is layered on top of our 20-gauge type b (wide-rib) roof decking to provide a strong, solid flooring surface.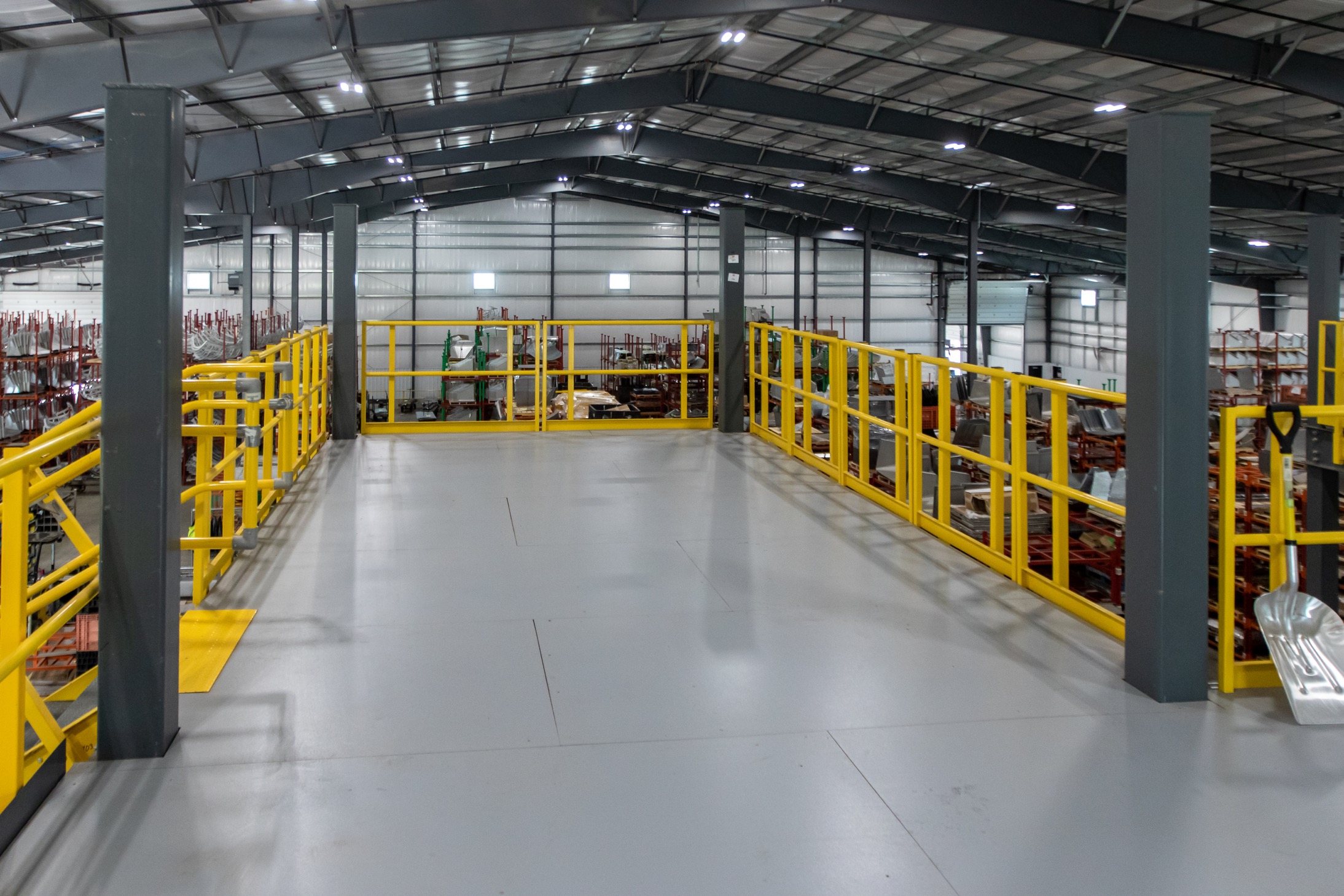 Bar Grating
Bar Grating
This is a common option for platforms, catwalks, and conveyor systems. Welded steel bar grating offers strength and reliability while letting air and light pass through the surface. 19W4 painted and galvanized options available.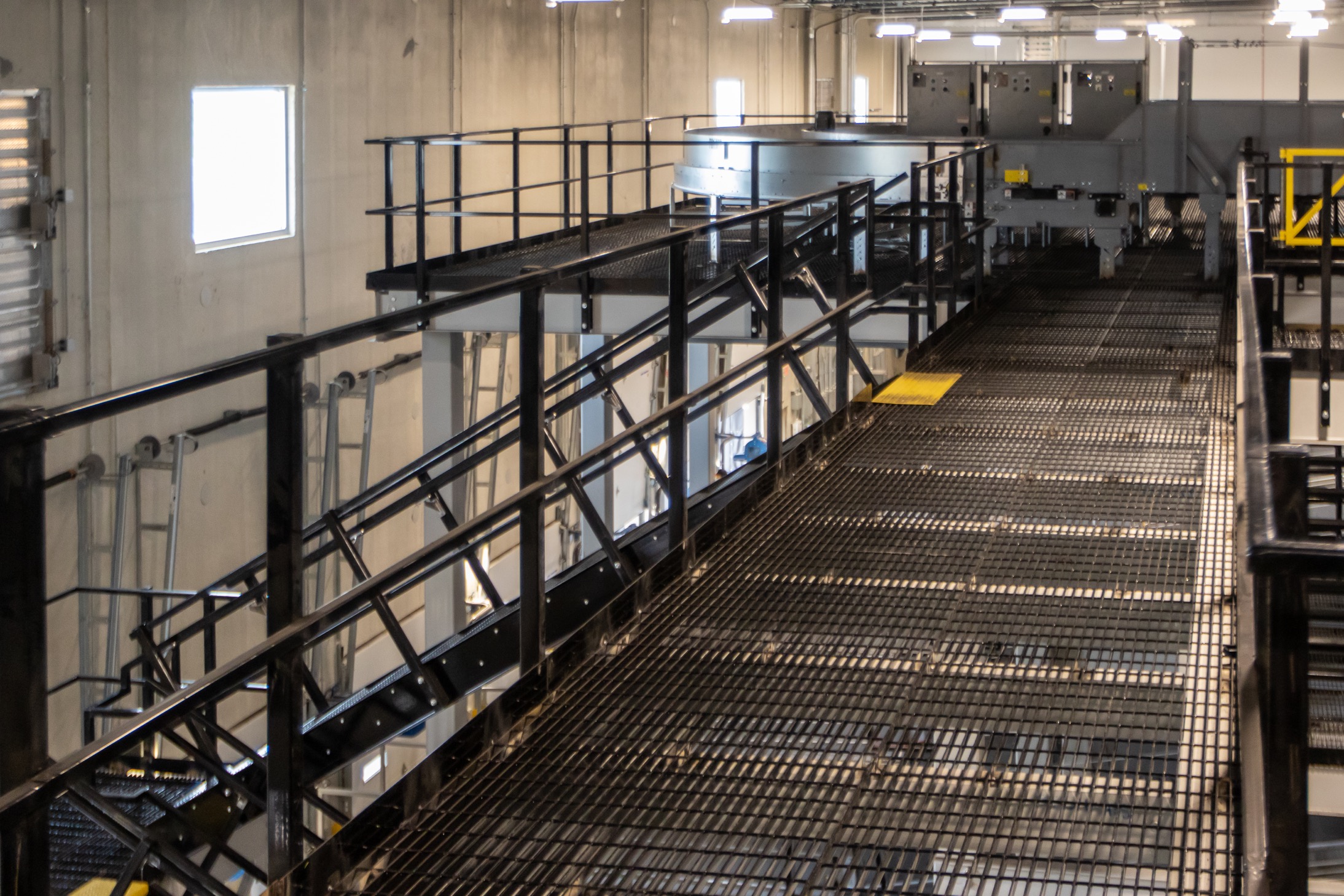 Floor Plate
Steel Floor Plating
Offered in both diamond and checkered patterns, flooring plating is used for heavy duty applications. Made of ¼" thick 12 gauge steel, this option offers an outstanding combination of both durability and safety. Suitable for forklifts and other heavy-duty machinery.
Roof Deck
20 Gauge Type B Roof Deck

Our roof decking can be used for custom flooring applications such as concrete. The bottom of roof decking is painted bright white to enhance reflectivity and reduce the amount of light required to illuminate the underside of a platform.
Framing
Framing Options
Our framing options cover everything from small storage platforms to complex, heavy load equipment platforms. The type of framing needed will depend on a variety of factors such as size, application, and location of the site.
When you work with Steele Solutions, you are receiving industry-leading expertise and an engineering team that will design a structure using the optimal framing for your application.
Engineering & Design
Framing Guide