Airflow Wardrobe Lockers
Boasting heavy duty construction and a very unique design, the Airflow® Locker is in a class all its own.
The Airflow® Wardrobe Locker features spacious stationary compartments and optimal air flow to facilitate the drying and odor venting of clothing and footwear. The 24"-wide double-door units allow for better management of gear, while the option base drawer allows for seating and the storage of bulky duty bags. It contains a separate space for body armor and a lockable compartment for valuables.
WARDROBE LOCKERS
Airflow Locker Standard Sizes
All Airflow® Lockers are available in 60″, 66″ & 72″ heights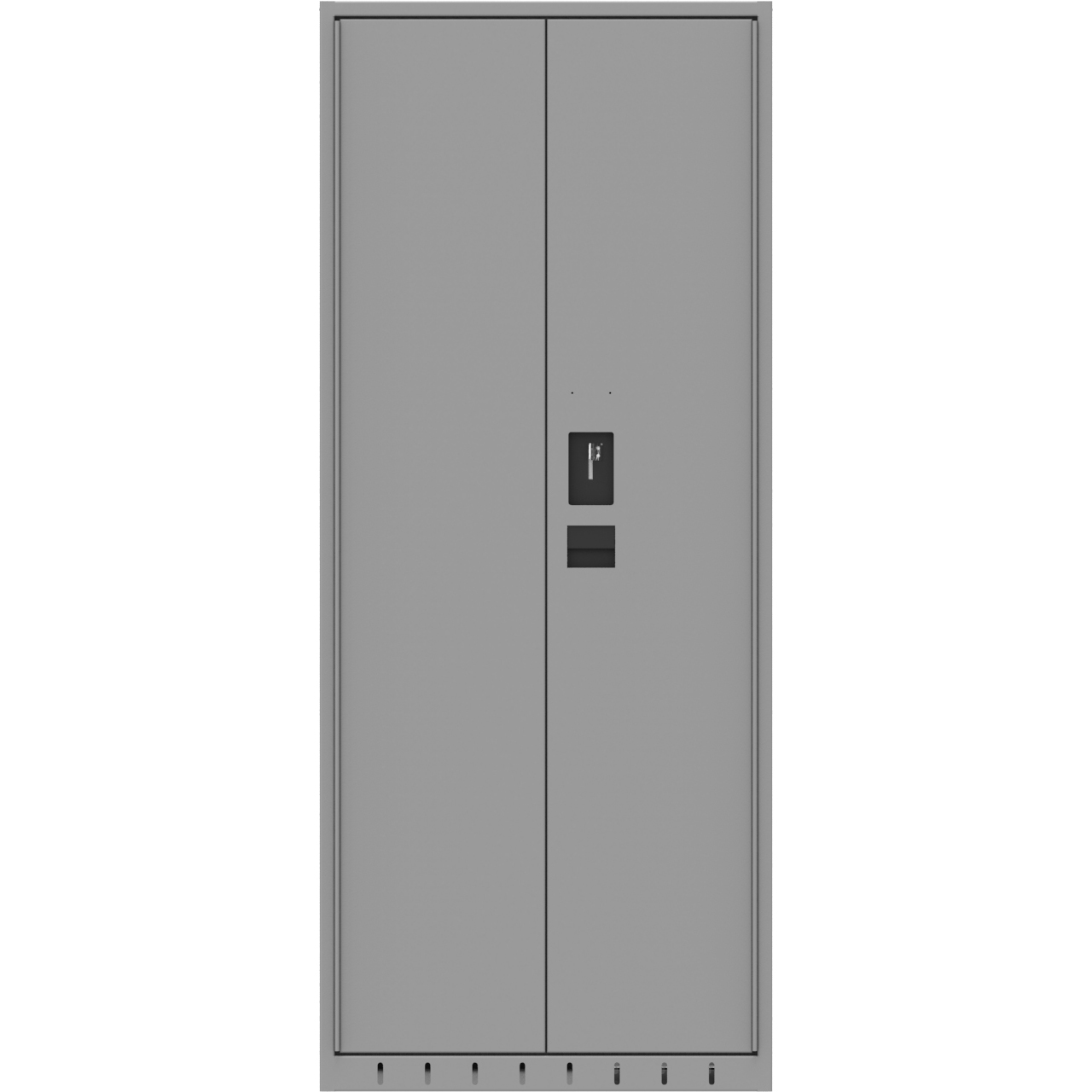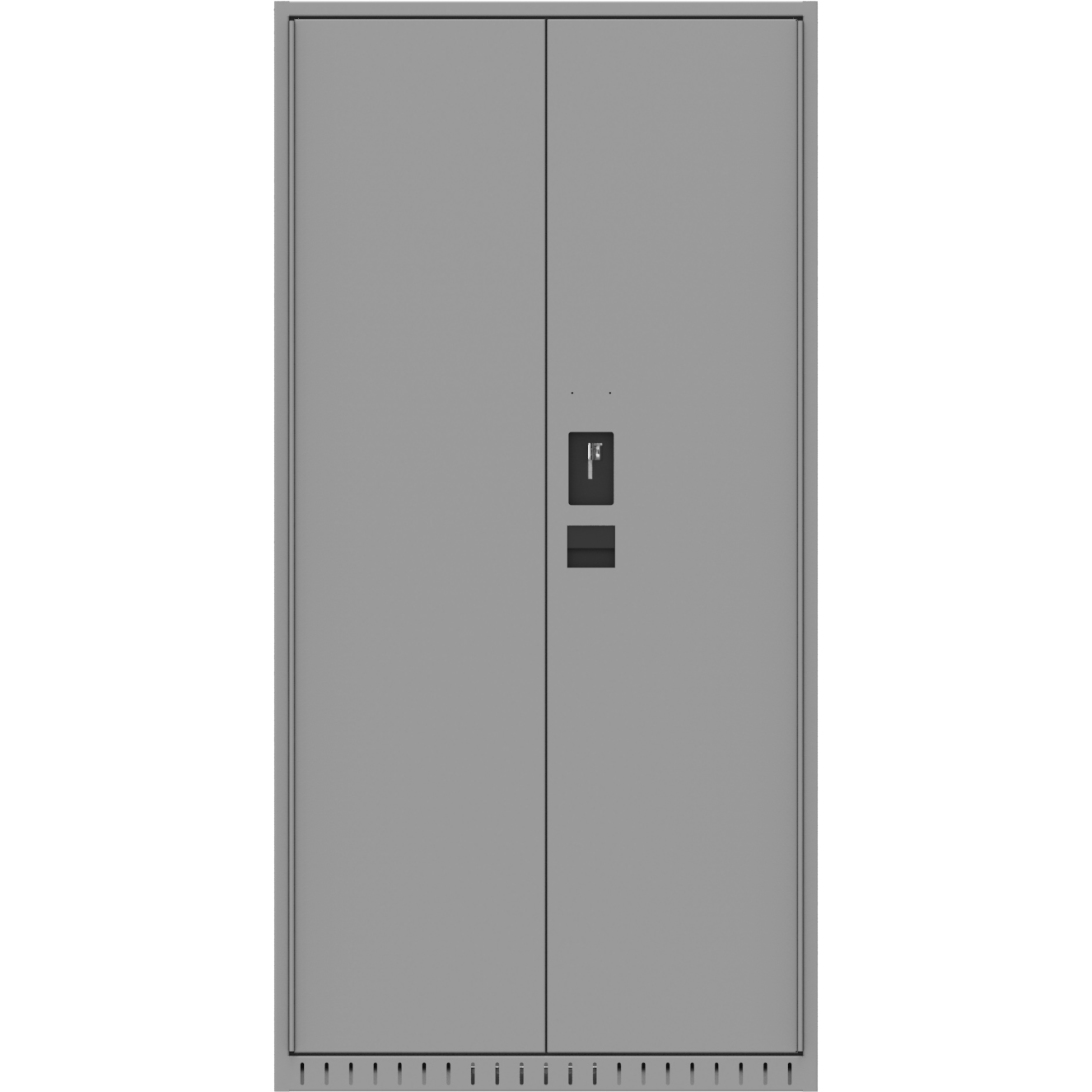 WARDROBE LOCKERS
Airflow Locker Base Options
4″ CLOSED BASE
FLUSH BASE DRAWER
Available in 15″ & 18″ heights
EXTENDED BASE DRAWER
Available in 15″ & 18″ heights
Available in 33″ & 36″ depths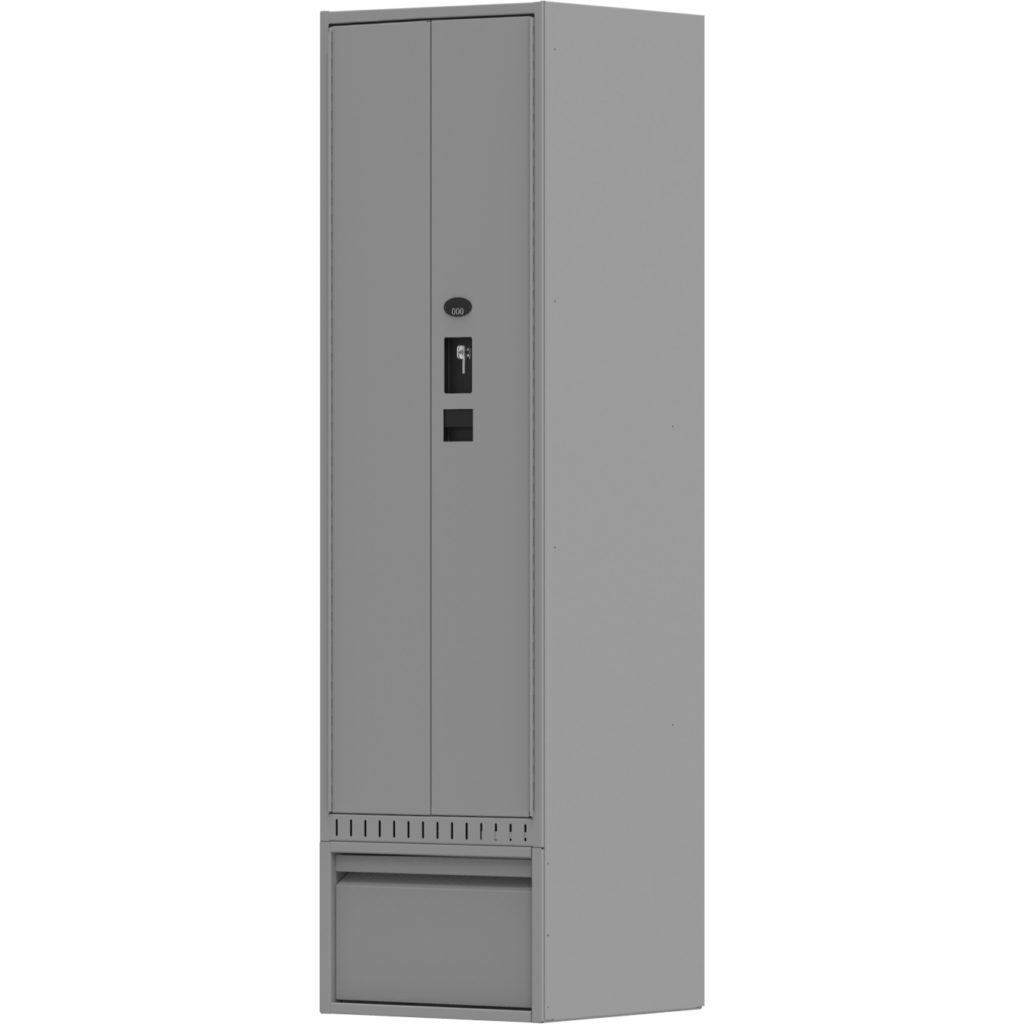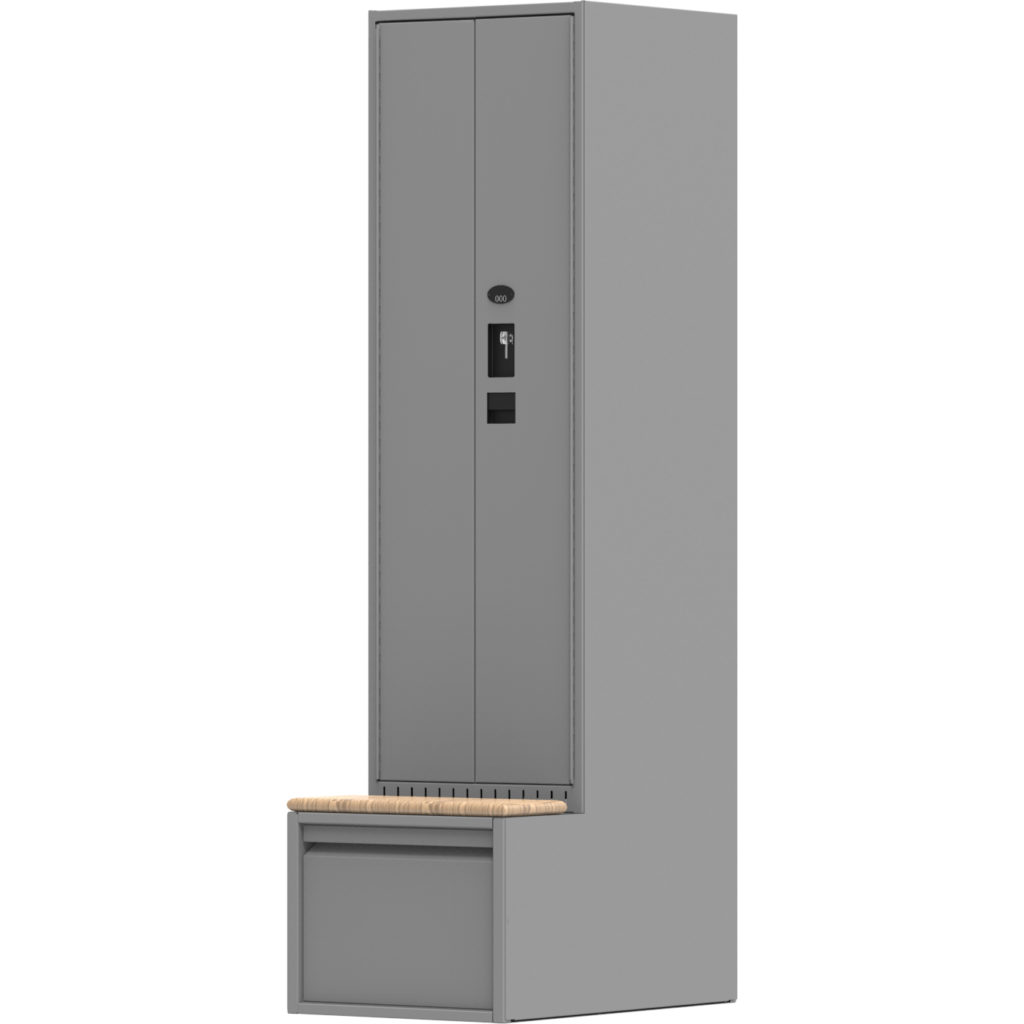 WARDROBE LOCKERS
Standard Components
Our engineers have discovered that less is better. Here are a few examples of using less to gain more. The overall benefits are a safer platform and assembles easier, quicker and with less components
Peg Board With Hooks
For hanging duty belt
Two Large Shelves
Briefcase shelf: 4.9″H x 13.9″D x full width
Headgear shelf: 7.8″H x 20.7″D x full width

Large Hanging Section
Designed with separations to keep clothing apart for better airflow. Width varies with unit.

Mirror
Magnetic adjustable mirror

Double Hook & Side Panel Hooks
Attaches to lockable security compartment for additional hanging storage. Single hooks on either side provide additional storage.

Lockable Security Compartment
Lockable compartment for added level of security. Perfect for your personal valuables and/or issued sidearm.

Document Holder
A large pocket mounted on the door provides storage for documents, notebooks or clipboard.

Lock Options
Combo, Keyed or Hasp

Boot Tray
Removable 2 piece metal tray collects moisture and debris from footwear keeping your locker opening clean.

WARDROBE LOCKERS
Optional Components
• Base Drawer Unit
• 4″ Closed Base
• Slope Tops
• Drying Rack
• Vent Hood
• Electrical
AIRFLOW WARDROBE LOCKERS
Installation Photos